Hello everyone! Today is the first day in the ACSFW Olympics! Today's sport: ARCHERY!
Event 1
In this archery event, it will be Will vs. Sly! Will is a skilled assasin, and could have enough stamina to hold the bow & arrow and get a bull's-eye. Sly, on the other hand, has some skill and could shoot the arrow fast within the time limit.
Event 2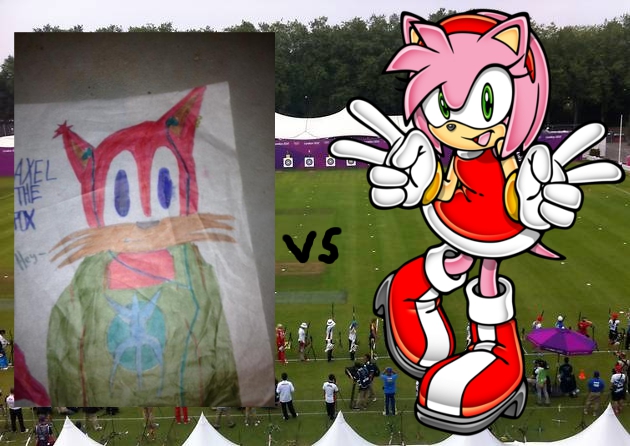 Now it's Axel and Amy's turn! Axel is a supportive guy who must have well accuracy. Amy is a cute hedgehog who loves Sonic and has got a Piko Piko Hammer and isn't afraid to use it! (watch out!)
Well, that's all for today, see you tomorrow! :)
Ad blocker interference detected!
Wikia is a free-to-use site that makes money from advertising. We have a modified experience for viewers using ad blockers

Wikia is not accessible if you've made further modifications. Remove the custom ad blocker rule(s) and the page will load as expected.