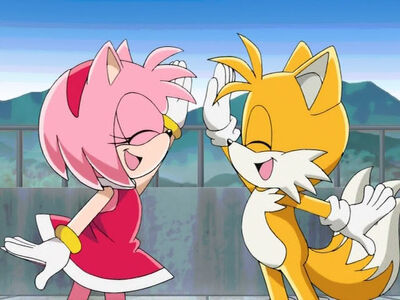 TailAmy is the romantic relationship between Miles "Tails" Prower and Amy Rose.
Supporters
Neutral
None, yet
Haters
Aww come on Tails is 8 years old!!! Amy is 14 years old you creepers!!!
Whoah calm down mystery person! I know this is maybe a bit late,I hate this couple too Tails is 8 but Ames is 12/13 not 14 >.>
Gallery
Ad blocker interference detected!
Wikia is a free-to-use site that makes money from advertising. We have a modified experience for viewers using ad blockers

Wikia is not accessible if you've made further modifications. Remove the custom ad blocker rule(s) and the page will load as expected.